Online Marketing Pricing for Law Firms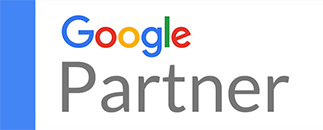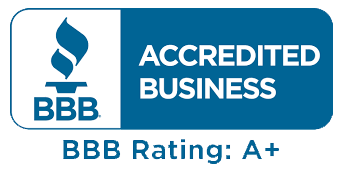 Obviously where you place your online marketing dollars is a big decision. We want to help you make an informed decision much easier so below are a few things we do differently.
 

Market Exclusivity:

We only work with one law firm, per law niche, per market, period. This is huge! Why would any lawyer marketing agency put you in an arena and have you fight with other paying customers from the same marketing firm? How do they choose who wins? It's usually by dollars and it's not a fair fight. We only partner with one firm and we fight to dominate.
 

Transparency:

  All of our fees are front and center, no hidden markups on Google or astronomical "hosting" fees that include some ambiguous add ons that you will never use. We also don't charge you monthly for one-time projects.  Out of all the competing lawyer marketing firms you can FIND on the internet, almost ALL of them charge you monthly fees for things they simply set up once and then "monitor".
No Long-Term Contract: 90 days in the beginning, then our agreement is month to month. Our average customer retention is 39 months, (that's growing every month, because our clients have no intention of canceling).
You Own It:  If we build your website, it's yours, the URL is yours even the tracking numbers are yours. We don't hold you hostage.
Done For You: We'll handle it… everything. From the transferring of your website over from your former marketing agency, to writing press releases, to updating your staff bios, sending out emails for reviews, to responding to reviews, we will do it for you (with your approval of course).
Dedicated Account Representatives: Their entire job is to take care of you and make sure you are getting fantastic results. They will go over your reports with you and cater to your every need.
Results:

The online world is changing…fast.  More than ever, we must improvise, adapt, adjust and overcome! Online Marketing for Lawyers is a muddy mountain, two steps forward and sometimes one step back. But we always keep climbing. We guarantee you verifiable improvement each month. 
Pay Per Click Management
A
Google Keyword research and development

Negative keyword research and development

Set up of Ad groups

Write two ads per adgroup

Split test ads monthly

Monitor and optimize quality score for each keyword

Monitor click through rate

Monitor bounce rate and conversions

KPI monitoring

Re-targeting ad setup
$697 Set Up
Plus Percentage of Ad Spend
18% of Ad spend $2500-$4999
15% of Ad spend $5000-$9999
12.5% of Ad spend $10,000-$25,000
11% of Ad spend $25,000+
*First month spend is in advance, then management fee is calculated on prior months spend.
Minimum of $2500 per month ad spend
Search Engine Marketing
B
On page and off page optimization to increase rankings on Google & Bing

Directory listing/review management, monitoring, and monthly report

1-2 Unique blog articles monthly

2 original videos posted monthly (1 reputation video & 1 local video)

Complete monthly competitor analysis & reverse engineering

Monthly keyword adjustment & analysis

Geo-tagged photos 5 per month

Localized original press release written and submitted monthly & picked up by a minimum of 150 news & media outlets

1 article published monthly

Citations 15-20 per month

Online tracking phone number to monitor leads generated

Photo sharing sites-set up & optimization

Bing set up & optimization

Google+ set up & optimization

Youtube-set up & optimization

Google+ set up & optimization

LinkedIn-set up & optimization

Google Maps set up & optimization

$497 Set Up
$2997 Per Month

Plus $39 a month for 4 dynamic call tracking numbers and 1000 minutes

4 cents a minute after 1000

Set up can be spread out over 3 months

Multiple packages can/should be purchased for competitive markets and/or niches

Extra locations $695 Per Month
Social Media Management
C
Complete setup & optimization for social media accounts on Facebook, Twitter, LinkedIn, and Google+

Over 30 original posts per month on Facebook, LinkedIn, Twitter, & Google+

1-2 blog posts per month

Local content, video posts, blog posts, campaigns for holidays, corporate events, and corporate initiatives

1 apropos quote posted per month

Ongoing collaborations with your account representative for requests, promotions & updates

Custom graphics for Facebook boosts/ads

Custom covers for Facebook, Twitter, LinkedIn, and Google+ (min. 8 per year)

Minimum of 2 videos posted monthly to Youtube, Dailymotion, and Tumblr

2-5 photos posted every month to Tumblr, Flickr, Photo Bucket, and Google+
$197 Set Up
$497 Per Month
Add On: Professional 4 page Law E-Newsletter & email blast for newsletter. Includes set up & management of email clients, list import, optin page, and one blast a month.
Add $297
Reputation monitoring report

Consultation addressing/resolving negative reviews upon request

Professional review responses for positive reviews

Instant notifications for any new review posted online

Custom reputation portal to collect reviews created & promoted on social media twice per month

Custom video highlighting a positive review posted monthly

Post card design with QR code to review site

Post reviews to review sites (max 15 per month**)
$197 Set Up
$697 Per Month
Extra locations $275 per month
Client to supply real reviews & testimonials
Package
B & C
$597 Set Up ($97 Set up savings)
$2970 Per Mo. (Save 15%)
Package
B & D
$597 Set Up ($97 Set up savings)
$3140 Per Mo. (Save 15%)
Package
B C & D
$697 Set Up ($194 Set up savings)
$3562 Per Mo. (Save 15%)
Package
A B C & D
$997 Set Up ($591 Set up savings)
$3352 Per Mo. (Save 20%)
Plus Ad Spend & Management Fee
Add newsletter to any multiple package for only $250 a month
*All packages are 6 month minimum, 30 day cancellation notice
Lawyer Ad Agency at Prosperous Internet Marketing Inc.